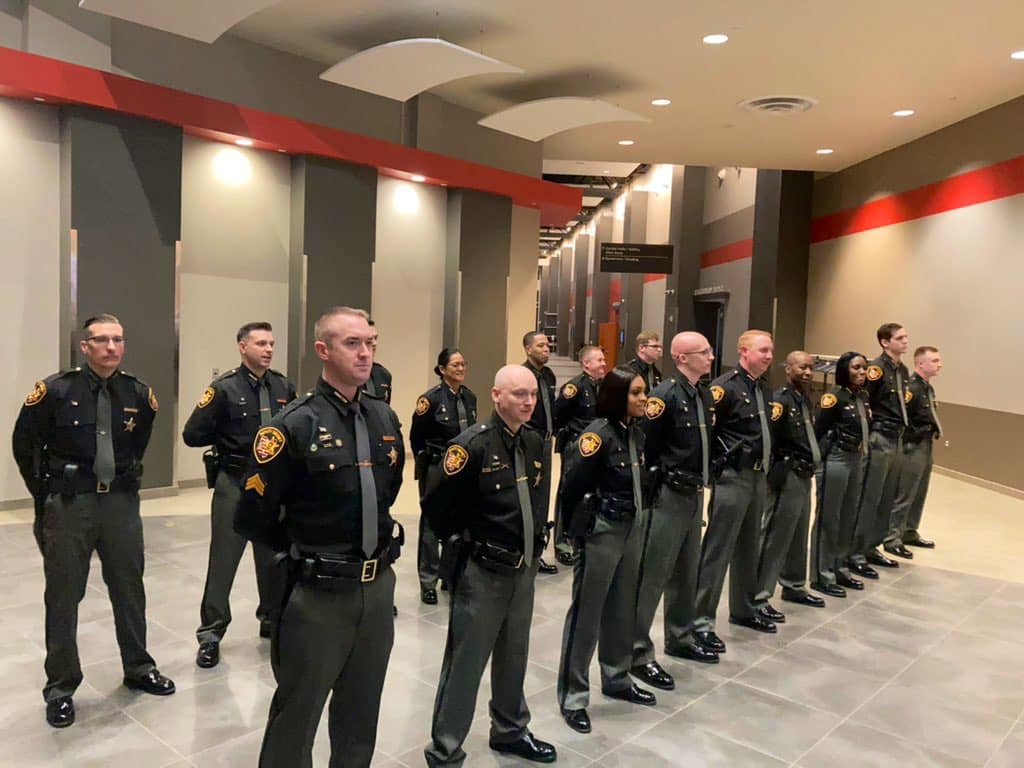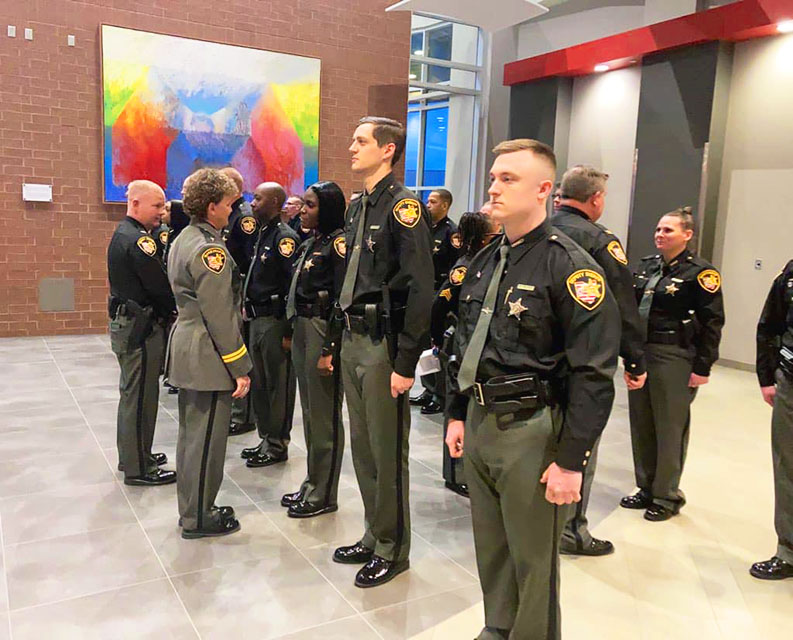 We are so grateful for all of the amazing support our graduates received as they completed the first EVER Police Academy conducted through a new partnership between the Hamilton County Sheriff's Office and Great Oaks Academy.
Sheriff McGuffey's vision for the department includes investing in valuable talent, experience, and passion for serving the community – and this class is the first of many to come.
A perfect example of the importance of this vision and leadership can be found in the WLWT Investigative piece that aired in early March, reported by Jatara McGee. We thank Jatara for her hard work and diligence in telling the broader story about the challenges that many Law Enforcement agencies are facing, and how we are tackling those challenges head on.
We especially enjoyed the insight into one of our recent graduates, Mariah Colbert, and her personal calling to the profession.
From WLWT:
A group of 18 Hamilton County corrections officers celebrated receiving their police certifications during a graduation on March 7th in Sharonville.
The ceremony marked the end of a five-month training program at Great Oaks police academy. It is the first time the sheriff's office has sponsored a class at a police academy.
"It's beyond worth the investment. We are getting back what we put in tenfold," Sheriff Charmaine McGuffey said.
At last check, the sheriff's office had 50 openings for deputies. The new partnership with Great Oaks is one of the department's solutions to its ongoing recruitment challenge that departments are facing around the country.
Watch WLWT's previous coverage of the program and the police recruitment shortage many Hamilton County departments are facing here.