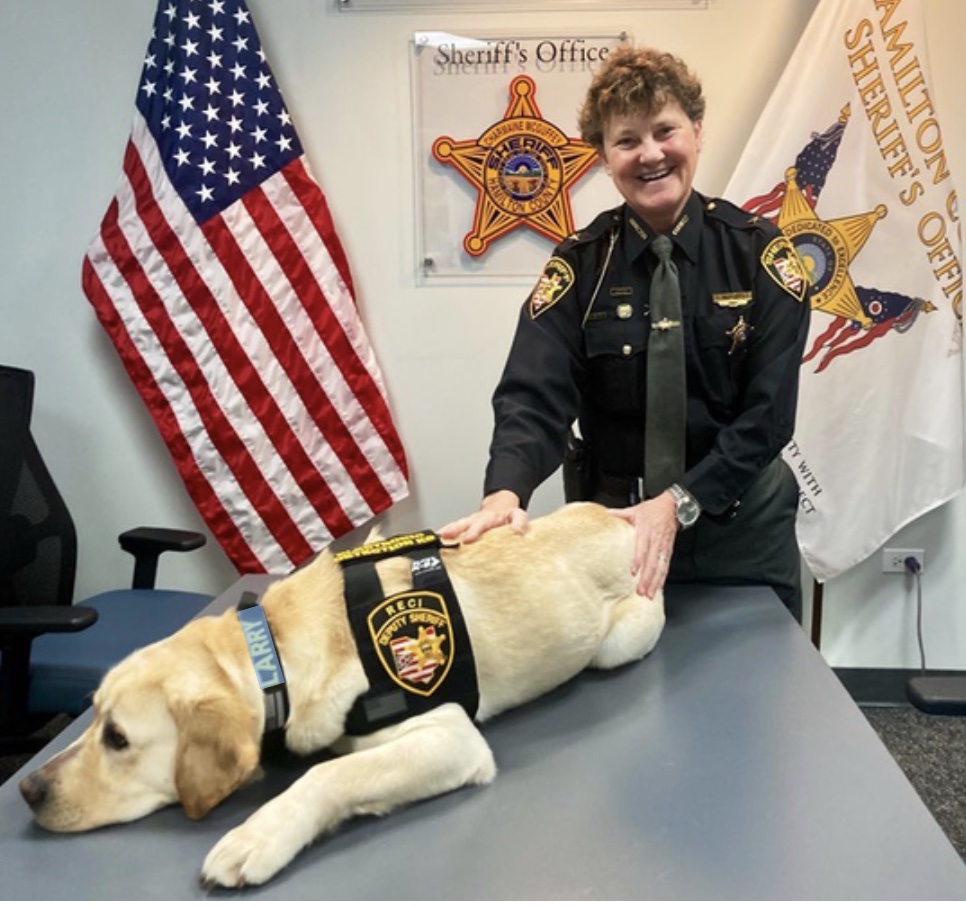 Sheriff Charmaine McGuffey and Cincinnati Police Interim Chief Teresa Theetge report the arrest on March 22nd, 2022 of 30 year old local man Zachary H. Johnston. Johnston has been charged with five counts of "Pandering Obscenity Involving a Minor", all a Felony of the Second Degree.
In February of 2022, members of the Regional Electronics & Computer Investigations section (R.E.C.I) received a complaint from the Internet Crimes Against Children (ICAC) Task Force. Subsequent investigations culminated with the service of a search warrant at the Johnston residence. Instrumental in the search were Agent Rick Haun and Electronic Detection K9 Larry.
We are very excited to have K9 Larry join our team! He is a 2 year old Labrador Retriever partnered with Agent Rick Haun of the Organized Crime Section. Agent Haun and Larry are assigned to the RECI section where they work to investigate internet crimes against children including child exploitation, child pornography and all forms of computer based crimes. Larry comes to the Hamilton County Sheriff's Office from Operation Underground Railroad (O.U.R.), which is a non-profit organization that exists to protect children from sex trafficking and sexual exploitation.
O.U.R. shares a mission consistent with the Internet Crimes Against Children (ICAC) task forces, which the Hamilton County Sheriff's Office works in partnership with our colleagues at the Cincinnati field office of the FBI.
O.U.R. provided Larry at no cost to the Hamilton County Sheriff's Office and they are also responsible for paying for dog food, veterinary expenses, k-9 gear/equipment and continual training for Agent Haun and Larry. To learn more about this O.U.R., please visit them at www.ourrescue.org. Larry was trained at Jordan Detection K-9 (www.electronicdetectionk9.com) in Indianapolis, Indiana who is recognized as one of the top trainers for electronic detection K-9's in the nation."